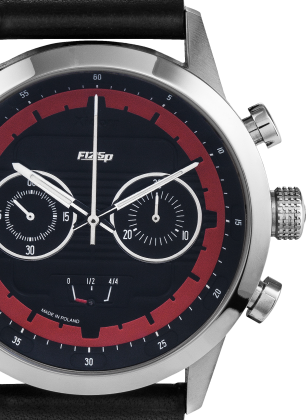 The Polish Fiat 125p was produced in the Fabryka Samochodów Osobowych in the years 1967-1991. The four-door sedan was built under the license of the Italian Fiat. In total, 445 699 cars were produced.  For years it was an icon of motorization in Poland and a dream of the majority of its citizens.
In the initial phase of production it was a very modern car, but despite many modifications introduced, in the nineties it was already an obsolete construction.
In 1971, the Centre of Motor Sport was opened at FSO. Model vehicles to start in rallies were prepared in it. A year later, the Polish team composed of Andrzej Jaroszewicz and Andrzej Szulc took part in the 20th Rally of Greece (Akropolis Rally). They started in the Polish Fiat 125p with the starting number 25 and finished rivaling in the 11th place in the general classification and in the first place in their class.
2 "commercial" versions of the sporting Fiat 125p were created. Monte Carlo with 1600 engine and Akropolis with 1800 engine.
Our adventure with this model began with a competition for the design of a watch inspired by the Polish Fiat 125p on Facebook. 36 projects were submitted, out of which we chose the 10 most interesting. The winner was chosen by our fans in an open voting.
The project inspired by the Acropolis was the winner. Such characteristic elements were used, as rims, grill or frames of headlights.
The Xicorr F125p Akropolis watch is a development of the winning design. We adapted it to the mechanism, we introduced changes, trying to keep the general character of the winning project.
more about F125p Akropolis: